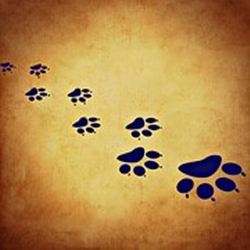 In most cases you can identify common rodent pest with visual confirmation.
Then there are those times when you know something is there and just not sure what is going on…
The light scratches you heard in the wall is it mice? Then you realize these must be huge mice, sounding like they're playing rugby! So you start thinking maybe it's a raccoon? To make it all that much easier give us a call.
Call today for help with this pest.
215-253-6019 or 610-624-3196
24hr. Emergency service @ 267-507-IKAG (4584)
*Emergency service rates apply
Pest Library Description
Mystery animals locating and removing wildlife is a skill. Identification is vital in determining what are the options. Animals can be trapped, controlled or removed from locations. Depending on location and size. Sound can be amplified in the ceiling and in walls and other void spaces. Our skilled tracking and capture experts will identify the bump, scratch, scampering.
EXPERIENCE
Identifying problem wildlife in our homes and businesses can be daunting work and dangerous. Several other wildlife trapping companies will readily "rent" you a do it yourself trap.
This is unsafe and causes unwanted situations for the wildlife and human.
Our thoroughly trained staff can indicate what animal, also safest capture practices.
EFFICIENCY
Other companies charge by how many wildlife they remove in the situation.
We offer bottom line pricing and we capture until completion 1 or a family of 30.
Where other companies charge for trapping the animal.
We are all inclusive providing for free close/securing of holes and entry points.
SAFETY
We place trapping indication device so you don't have to climb the roof, enter the crawl space, or travel under the shed.. and just give us a call.
We provide all wildlife trapping customers with a 24hr contact number so we can get someone immediately to your location for the safety of the animal and our customers.
Providing wildlife trapping is only part of what we do.
Schedule an appointment or request a quoute