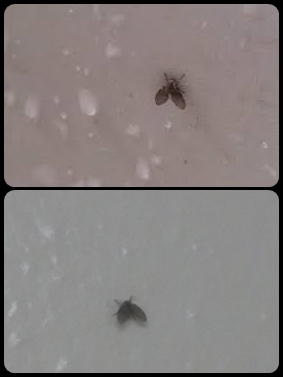 In natural settings, this species of fly larvae feed on decaying plants and animals and organic wastes. Most moth flies are harmless to humans though they may transmit bacteria and other microorganisms from their breeding sites to areas where people are. Moth flies do not bite.
Call today for help with this pest.
215-253-6019 or 610-624-3196
24hr. Emergency service @ 267-507-IKAG (4584)
*Emergency service rates apply
Pest Library Description
Moth flies
These pests go by several names including drain flies, sewer flies and moth flies others.
The associated names alone should be an indication of how disgusting these pests are.
Most times when we get a call in regards to drain flies, it's normally a homeowner with a busted drain pipe in the basement, a homeowner with a faulty septic tank.
In several restaurant locations. We find these guys in similar conditions in addition to having clogged or busted grease traps etc.
Identification
They love the damp dark areas. Although nocturnal these pests are seen in the day and tend to hide on ceilings of infested areas. The flight patterns for this pest is simply erratic, they are not distance fliers. They can reproduce relatively fast with a 20-40 hrs and reaches maturity in a time of about  2 weeks. With an adult size on average, 3/8th's of an inch.
Habits
Due to the small nature of these type of flies. They easily enter through screens and ventilation.
In most cases during the day, moth flies tend to migrate to a shade covered wall and rest.
Identifying the source is important into eradicating this pest. Some customers report these pests exiting their drains in sinks and bathtubs.In these situations, a mechanical remedy is needed to eradicate for immediate results however a thorough inspection is still needed to eliminate at the source.
Disease
Although these flies come from drains and sewage they are not known to transmit and known human sickness and pathogens. Their size and speed of populating have been noticed to interfere with asthma conditions. Also, they are known to contaminate food sources being that they derive and flourish best in organic materials.
Treatment(s)
The treatments for these pests vary by the situation so a proper inspection is important.
Mechanical treatments with enzymes etc. are the primary procedure to eliminate. This can be as simple as a thorough cleaning of the source area. Busted sewage pipes will need to be repaired for long term effects. Including identification and elimination of source areas.
| | |
| --- | --- |
| This pest can become a problem all year around in our homes and indoor locations. Location built over a concrete slab is not privileged to not be bothered by this pest. | Locating this pest in the bathroom and other damp areas of the home.  Is a sure indication of a possible larger problem |
Schedule an appointment or request a quote