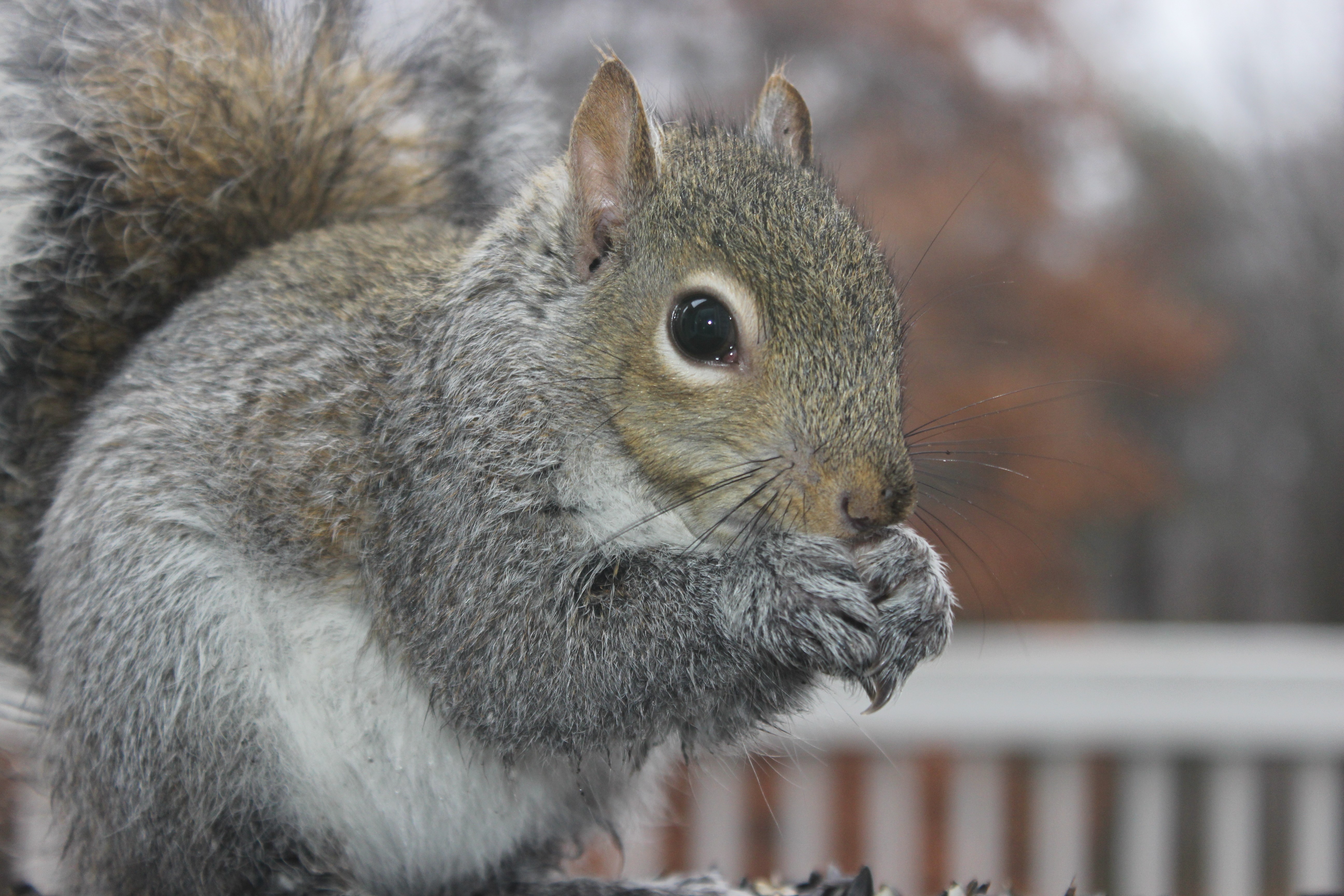 The Philadelphia metro area has an abundance of parks and recreational areas. Pennypack, Fairmount, and Cobbs Creek are just to name a few. With so much space you would think theirs enough for wildlife and humans to co-exist.
Then enters the common Grey Squirrel.
Call today for help with this pest.
215-253-6019 or 610-624-3196
24hr. Emergency service @ 267-507-IKAG (4584)
*Emergency service rates apply
Pest Library Description
Squirrels in the attic, ceilings and crawl spaces
Habits and Offspring
These rodents are a nuisance once they enter our structures.
you can hear them in the ceiling early mornings and at the break of the evening.
This species of squirrels breed in late winter and early spring.
After about 44-days gestation the female has a litter of 4-6 offspring around late February to mid-April. However they most times have their 2nd liter in July thru August.
These rodents are social in parks and in other areas you can see several squirrels at any feeding source. This rodent is infamous thieves of the bird feeder. They love seeds and nuts etc.
Disease and Virus
Fleas and other parasites are normal for the grey squirrels.
So once they enter our homes they can have several parasites invade your living space relatively fast. The danger of rodents in our structures is the cause of fires! It is estimated that at least 30,00 fires are caused by squirrels in the US.
They are gnawing rodents and they gnaw for many reasons and one being fun and entertainment. Several small rodents, gnaw to control the growth of their incisors, this including this particular pest.
TRAPPING AND REMOVAL
We are contacted several times a year from consumers and less experienced companies. in regards to squirrels that die in walls that die in ceilings and attics etc..
trapping truly isn't brain surgery. However, as with any animal, there is the amount of care and experience needed to not harm yourself the property or the target animal.
Squirrels are not normally aggressive, but will defend its self in a fight or flight situation.
OUR SERVICES
There are several trapping methods for these squirrels and we proudly do not euthanize healthy wildlife. This practice by severaL OF OUR COMPETITORS IS UNPRACTICAL AND UNMORAL!
Every location and situation are different, we provide our service technicians with a full array of materials to eliminate squirrel problems in your home or office.
As with all wildlife services we provide free exclusions (hole/entry closings).
So no matter the height of your home 2,3,4 even 5 level multi-family dwellings and commercial spacings All services Guaranteed.
Squirrels are a social pest and most times there are more than one hiding in structures.




Squirrels do not hibernate but do seek to be indoors during the colder months.

We seal up entry points and use appropriate trapping measures to rid you of this pest.




Squirrels have become commonly interactive with humans however like all wildlife. A squirrel may attack when it feels threatened.
Schedule an appointment or request a quote