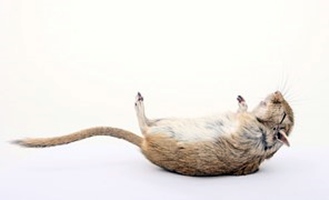 Locating and removing dead animals in walls and ceilings is a skill. Although this is unfortunate, the removal of the corpse is as important as trapping and removing wildlife for safety reasons. The odors can make your location unbearable. Contact us immediately we can locate remove extract the animal.
Call today for help with this pest.
215-253-6019 or 610-624-3196
24hr. Emergency service @ 267-507-IKAG (4584)
*Emergency service rates apply
Pest Library Description
We specialize in locating and removing dead animals in walls and ceilings etc.
This common situation can be caused by several reasons. Some of the more common
are the over the counter mouse poisons. After ingestion, the mice die in areas you can not easily access. Other situations include a common mishap. Bad trapping methods, when attempting to capture squirrels and other wildlife. Animals becoming trap shy, they will not interact with trapping device correctly.
This behavior causes the animal to panic and fall into wall voids or creates another entry/exit hole.
Locating the animal is only the beginning. Removing the animal and treatment for carrion beetles, flies and maggots are necessary. We have serviced several locations residential and commercial.
Mistakes Happen
Several times a year we are contacted by roofing companies. These companies need our assistance to remove animal(s) in ceilings and attics. Squirrels are able to fall between wall voids and with newer sheet rocked homes. The ability to climb out may not be present.
Disease and Virus
Dead animals can still cause the spread of diseases and parasites. The horrible smell can linger for weeks or months depending on the size the animal. The expired animal loses bodily fluids that stain. Malodor odors can entice flies, maggots, and beetles and other wildlife.
Our Pets
Sometimes a pet can get into a wall, crawl space or an area you can not readily access. Call immediately, we can skillfully extract our loved pets.
Masking
Customers at times use deodorizing products and fragrances to mask the smell of the decomposing animal. This makes the locating of the animal more difficult. After removal of the animal, we suggest the use of additional products to eliminate any lingering odors.
Prevention
Even more important than the removal of the dead animal. We locate how the animal gained entry to your location. Preventative measures can be taken to make sure this situation does not happen again. Your service tech will provide you a detailed report and several possible repair options.
Schedule an appointment or request a quote
SCHEDULE IT GET A QUOTE