Established in 2000, I Know a Guy Pest Control Llc., has over 10 years of active experience in pest control. We are fully certified by the PA. Dept of Agriculture. Our goals are to provide the best quality pest control (including insects and rodents) at reasonable prices. We offer a wide variety of services including organic products and preventative care. We do not believe any job is too small or too big. We accept both residential and commercial clients with pride.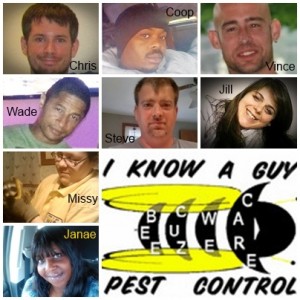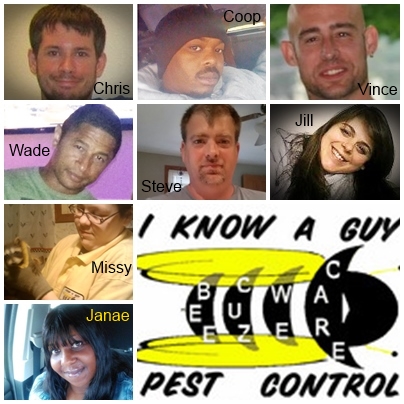 2003.GROWTH
We acquired our 24/hr. contact number. Our emergency contact number is setup to reach all of our service techs simultaneously.  By providing this service, we increased our customer service respond time. By not only being able to provide services in off-peak hours, but to remove relocate and reset traps out in the field. From Stinging insects in Montgomery county to that bump in the night in Berks county, even the skunk in the basement in Bucks county 24-7 we are available.
2006.RESILENCE
Increasing gas prices from $2.00-$4.00 at times made service hard for us. With our pricing being below the average in this industry We rely on accuracy and efficiency. Service trucks would arrive fully prepared for any pest control situation. If a customer called for mice in the ceiling and turns out to be raccoons we are prepared. The kids have flea bites and after inspection turns out to be bedbugs we are prepared. To keep up with the current unstable gas prices, we had to downgrade the size of vehicles. Now with only 2 four cylinder vehicles we hoped to remain elite in providing our services.
2009.IMPROVEMENT
After purchasing garaging for our vehicles, we decided with the newly acquired extra spacing. It would be best to open a 2nd location with it being our main supply replenishment location. Our Damons Ln. location in Delaware county Darby, pa. proved to be a great move almost instantly. With services in Delco. increasing about 28% in the first year alone. We entertained the idea of selling pest control products complete with our industry leading "DIY" information attached. however with no marketing plan and learning each state's laws became daunting and the idea has been placed on reserve.
2012-13.ADVERSITY
These Proved to be pivotal years for us individually and as a company. the untimely death of friends family and co-workers. The stress and toll of it all began to cripple I know a guy LLC. In attempts to maintain our stand out beyond exceptional service, we decided to limit our service availability.  The initial intent was to only service current residential and commercial customers for 3 months. that time eventually became a year. Allowing the time to mourn our respected loved ones, had been appreciated by our employees. However, our customers suffered these times with us. We hired new service techs and new receptionist with the intent on once again becoming a premier pest control service provider.
Customer complaints began to come in. Service techs tardy arrival or not completing assignments to company expectations. Calls being dispatched to wrong locations and scheduled incorrectly. Social media had not been updated and inquiries were not being answered.  As a small business owner, you want to maintain your level of trust and expertise with your customers in the community. We performed a secret internal audit, starting at the top. Releasing several employees and taking on several internal tasks, with an emphasis on repairing even the most minor of inconsistencies. Holding myself and employees accountable. Forged our mantra used today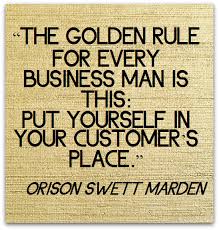 2014-15. STRENGTH *adversities revenge
With the birth of new commitment, we began to regain our prior dominance. Services are being performed properly, accurately, referrals came in again, it would appear the storm has passed! Better management provided better employees, mandatory retraining  provided our customers with better services. regular performance audits allowed us to not only make sure our customers are receiving the best services available. doing so also improved cohesion in the office.
Our commitment now embarked on a series of new adverse times. Mother nature decided this would be the year of record rainfalls in the area. Hail storms, vandalized vehicles, stolen hardware, damaged products etc. With several situations arising, some simultaneously. We have maintained a positive perspective and our services minimally suffered. We proudly boast that only  4 percent of our customers had late appointments.
While raising our own expectations on service. It was only natural that changes included the release of toxic employees and habits. Attacking online reviews and separating legitimate complaints from competitor trolling. We have prepared another solution awaiting launch in 2016.
2016. A NEW DAY
We revamped our website to be more user-friendly with clear fonts and more field location images.
Our pest services are clear and detailed allowing our customers to leave reviews on the specific pest.
The purchasing of a new scheduling software allow our customers to gain instant access to their service history, expected arrivals etc.
We maintained some of our great features like 1 hr accurate scheduling, weekend available hrs.
Direct call to service techs in the field.
Secure payment options directly on your personal smart devices or computer.
Access to account history for commercial and residential customers.
Interactive social media with sales and regularly updated content.
We value our customers and their input, suggestions, reviews positive and negative. If at any time our service has been less than desired please fill out this form for immediate solutions!

Comments or questions are welcome.